Arrangement for Vehicles of
Disabled Drivers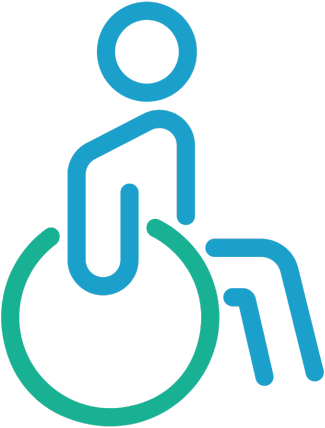 People with disabilities can still enjoy "Free Tickets For Passing Through Government Tunnels By a Disabled Driver " after HKeToll launching
Currently, the disabled with valid driving licenses (who hold a certificate signed by the Director of Health or the Hospital Authority, stating that the person have difficulty in walking caused from permanently ill or physically disabled) may apply to The Licensing Office (LO) of the Transport Department. LO will provide free tickets for passing through government tunnels or toll area (hereinafter referred to as the "free tickets") for the eligible vehicle owner with the one designated vehicle. Driver who received free tickets can be exempted from paying the toll at the toll booth by free tickets for government tunnels and Tsing Sha Control Area.
After the implementation of HKeToll, information will be transmitted to the HKeToll back-end system when the valid disabled drivers passing through government toll tunnels or the Tsing Sha control area with exempted vehicles. Therefore, the corresponding vehicle will exempted from the toll automatically. This is more convenient than the current arrangement that needed to go to the LO to collect the free tickets in person.
Arrangement for Vehicles of Disabled Drivers
Disabled driver can registered one vehicle (private car, motorcycle or motor tricycle) for the "Government Tunnel Free Travel Coupon", or pass through the government tunnels/toll areas with free where "HKeTolll" has been implemented
Before Implementation
Pre-apply for vehicle tag and sign up for HKeToll account.
The Transport Department will transfer the registered vehicle information to the back-end system of HKeToll".
Transition Period
"Free Tickets" are still required in government tunnels/toll areas that have not implemented HKeToll yet.
Use vehicle tag in government tunnels/toll areas that have implemented HKeToll.
Implementation Completed
The registered vehicles will use the government tunnels/toll areas free of charge through vehicle tag.
"Free Tickets" are no longer required.